Sales Careers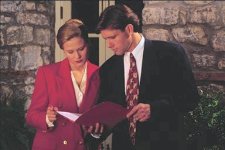 Are you interested in earning extra income?
We are looking for motivated individuals to market our life and annuity products. Whether you represent us on a full or part-time basis, you will be part of our family. We also have a limited program to train inexperienced individuals in the New York Metropolitan area.
We offer an affordable, life sales portfolio of diversified life insurance products.
Additionally, we offer Single Premium, and Flexible Premium Annuities . . . plus the ROTH IRA.
If you are interested in representing our Society as a licensed life insurance and annuity agent, please contact our Sales Department at the WBF National Office for more information:
Workmen's Benefit Fund
399 Conklin Street - Suite 310
Farmingdale, NY 11735-2614
phone: (516) 938-6060 / fax: (516) 706-9020